Pygmalion (But Shaw's novel shows the Effect)


Perhaps with robotics we can make a statue come to life

Some musicologist say, Tango originates from the

Rio de la Plata region which

separates Buenos Aires in Argentina

from Montevideo in Uruguay
The Pygmalion Effect as described by Robert Merton is,
"A false definition of situation evokes a new behavior which makes the original false conception come true. "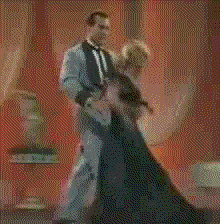 The Milonga Pygmalion Effect
The word Milonga has three common usages:
1) Milonga: As a Music genre. This is Proto Tango Music in 2/4 time. It was most prevalent in the 1860s.
(Tango Music comes from Milonga Music)
Milonga Music was originally played by Italian immigrants in Argentina in Bordellos . The dance associated with this music was considered very risque.
All types of Tango can be danced to Milonga Music
Today Milonga Music is discribed as more lively and quicker than Argentine Tango. (This is not entirely true because Tango Music changes every 10 years and mixes in Milonga arrangements to create new sounds.)
click below to hear Milonga music.
The Habanera rhythm is common in both Argentine Tango and Milonga Music. But true Milonga Music uses it more consistantly as a base rhythm.
The Habanera rhythm is like the first part of the Dragnet theme . (BUM ba BUM BUM)
Habanera rhythm is a Cuban beat that (In 2/4 time). We Count a beat as 1-e-and-a
The accent for Habanera (1 e and)(a)(2 e) (and a), the first note being 3/8
of the measure, the second note being 1/8 and the last two notes being equal quarters.
Click below to hear rhythm
2) Milonga: A Dance genre (Also called Milongero Style) This is a type of Dance derived from Argentine Tango, where the sexual tension is removed. (Though started in 1914 it became most prevalent in the 1960's.)
3) Milonga: A Party , Social or Club setting where Tango music and dance is the main theme. ( Most prevalent in the 1990's)
Minds often unknowingly make something complex into something simple. So Simple Simon says, " You should only dance Milonga Style to Milonga Music at Milonga Parties."
Even worse Simon says, "Isn't all the music played at Milonga Party technically Milonga Music? So you must only dance Milonga style."
But you may ask, "Don't some of these Simple Simons live in Buenos Aires, Argentina?"
Yes! So What!!
I predict if enough people, do What Simple Simon says, it will become the custom. Making it a reality.
Lord M